To join CWD, please review About CWD for membership benefits. Next, print the application form (Adobe Acrobat pdf viewer required) complete, sign, and mail with appropriate payment* to the address at the top. Please allow 2-4 weeks for processing.
Click Here to download the Application Form as an Adobe Acrobat pdf file.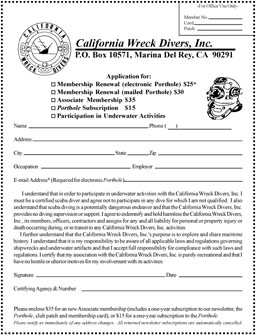 Note that memberships are not complete until both application and payment are received!