Aggi
Other Names: Aggie Norge
Date of Sinking: May 4, 1915
Rig/Type: Three masted barkentine
Cause of Sinking: Stranding
Length: 265'
Breadth: 39.1'
Tons: 1,921
Cargo: Barley, beans
Built: Mackie & Thomson of Govan, Scotland.
Location: Santa Rosa Island
Launched: February 21, 1894.
Hull Construction: Steel
Depth: 20-30'
Visibility: 10-40+'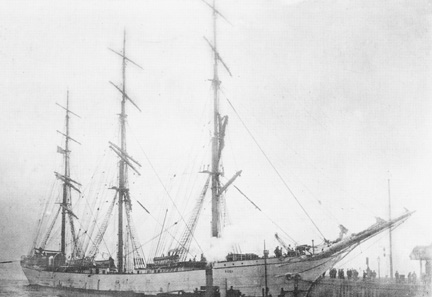 History
The Aggi was launched as the 3-masted, full-rigged ship Aspice at the shipyard of Mackie & Thomson of Glasgow, Scotland for her owners R. J. Swyny. Around 1896, she was sold to Thomas Law & Co. of Glasgow and again sold in 1900 to Italian owners Navigazione General and re-registered as the Sant Erasmo. Five years later, new German owners Theodor & F. Eimbcke bought her, changing her name to Seerose. In 1909, she was listed under Norwegian ownership, Akties Aggi and later, Aggie Norge.
The Aggi loaded with a cargo of 2,500 tons of barley and 600 tons of beans destined for Malmo, Sweden. Under tow of the Edgar Vance, both vessels encountered a terrific storm soon after their departure from San Francisco on April 29, 1915. The plan was for the Vance to tow the Aggie to the Panama Canal, where she would sail eastward on her own. However, only 75 miles outside of San Francisco, the Vance was forced to release her tow due to the rough seas, leaving the crew of the Aggi to fend for themselves. In the next few days, the cargo shifted and on May 4, the violent storm tossed her on the shore off Santa Rosa Island. After she struck, Capt. Olson ordered the boats out and all the crew went ashore. Ira Eaton took the Sea Wolf to the site attempting to render aid and found the Aggie with 4 1/2 of water in her hold, listing to port.
By the next day, her hull was badly holed, the cargo of barley and beans swelled and further broke the hull apart. At noon the mainmast crashed down and Capt. Olson left the ship. The crew began to salvage what they could and eventually abandoned the hulk. In the years that followed, movies were filmed on her decks and she eventually slid below the surface, and was broken into smaller sections and scattered over the bottom.
The Wreck of the Aggi
The majority of the wreckage lies in 20 to 30 feet of water in Talcott shoals, with some debris reaching depths of 50'. Given its location on the island, visibility averages 25'+ and may even exceed 50'. The area is known for its outstanding game, especially "bugs," our delicious spiny lobster.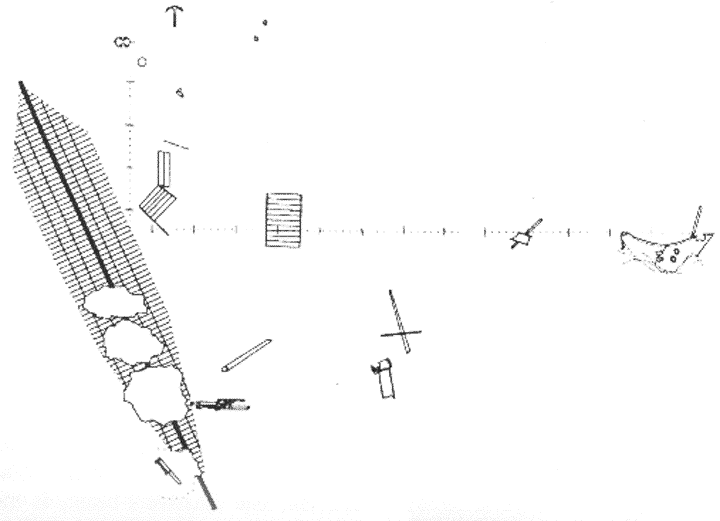 A wreck scatter diagram of the Aggi (courtesy U.S. National Park Service).
The wreckage is heavily overgrown and hard to recognize.
One of the Aggi's beams
Anchor chain lies across some rocks, hardly recognizable.
The bell and binnacle were recovered shortly after the Aggi's loss and are on display at the Sexton Museum in Goleta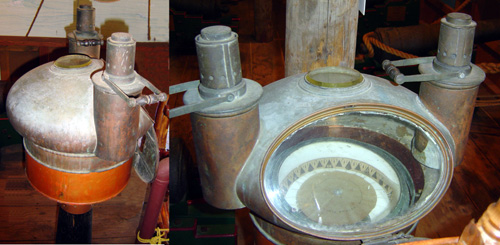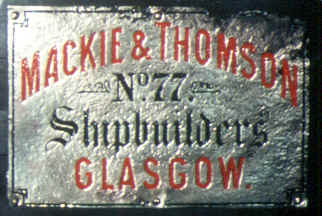 Above: A Plaque from the Aggie.